Latest News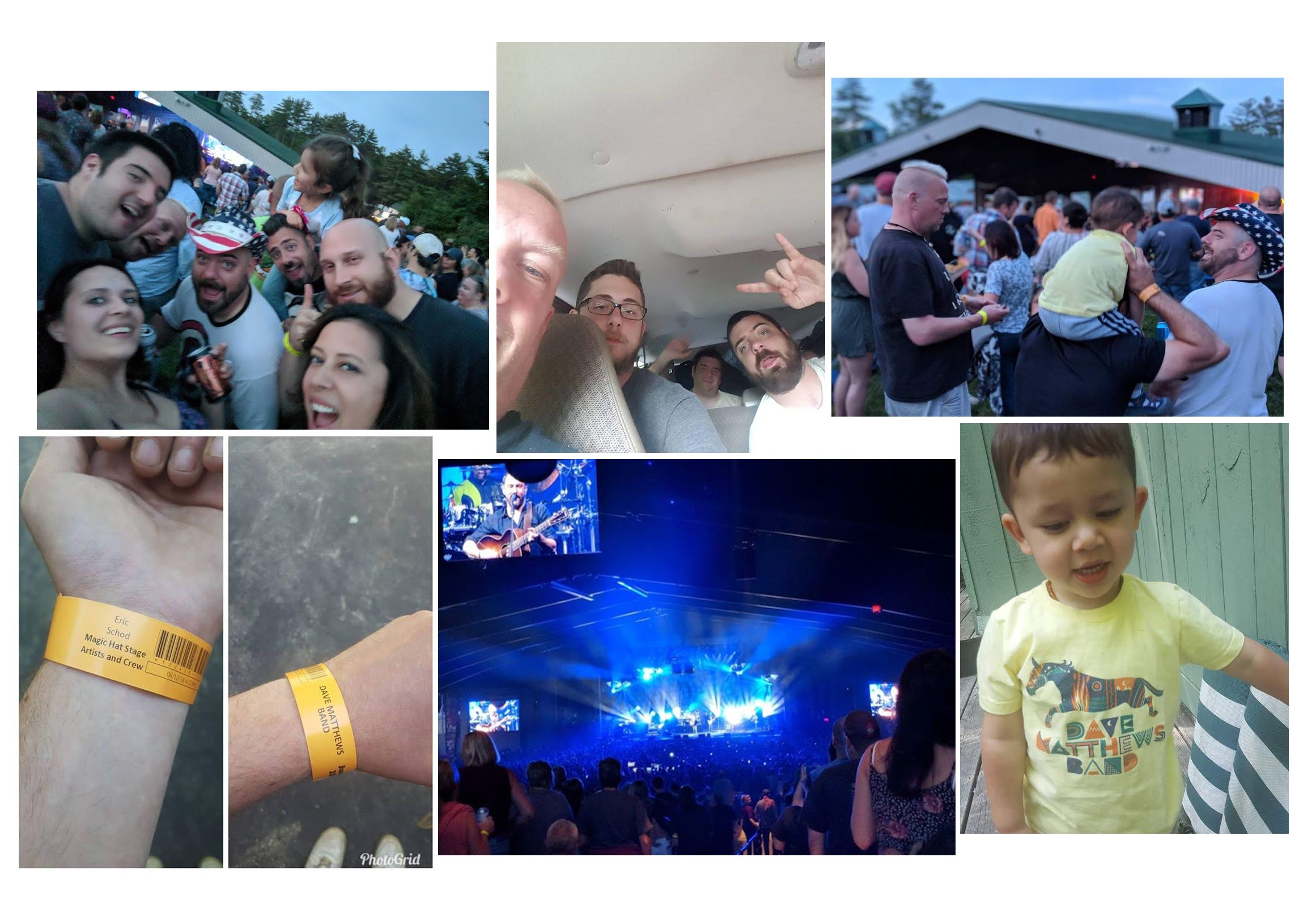 Photo montage of performance alongside Dave Matthews Band. 
Summer 2022
We are celebrating our 15th year together with a bunch of amazing summer shows and festivals across the East Coast! This is highlighted by our return to Bank of New Hampshire Pavilion to play before the Dave Matthews Band on July 12th and with Grammy Award winner The Steeldrivers at Wall Street Theater on August 26th. Also, we will be at Blues On The Beach Festival in Stratford, CT. (July 23rd), SoNo Collection Summer Concert Series (Aug.20th) and many other dates in Montauk, NY. and Connecticut. Finally, our 14th annual benefit concert to support our troops at the Walter Reed Medical Center in Bethesda, MD. (Aug. 27th). Please check on the SHOWS link for daily updates.  







Thank you so much to the people at 107.1 The Peak for choosing our song,"On My Own," on the 937 Local feature!!
And thank you Daryl's House Club for sponsoring The Peak and giving local music an outlet to showcase their music!!

Keep connected with Remember September shows and the latest updates on our Remember September Mobile App!!
 
https://itunes.apple.com/us/app/remember-september/id597593219?mt=8

https://play.google.com/store/apps/details?id=com.reverbnation.artistapp.i102289&hl=en
---

Be sure to check out all the past Remember September news under our Press/News section!
Blues Cruise w/ Joe Bonamassa from Miami to Montego Bay. 
---
August 27, 2022 will mark Remember September's 14th annual visit to the
Walter Reed National Military Medical Center in Bethesda, MD.
The Walter Reed National Military Medical Hospital provides care and treatments to wounded military service men and women. Through the generosity of our fans and corporate sponsors, we are able to provide a catered lunch for over 300 soldiers, families and the staff, also delivering gift-cards, well wishes and some Remember September merchandise. Please take a moment to help support our troops by contributing below.
We would like to send out a big thank you to Eagle Ocean Transport, Ciaputa Family, CT Fallen Heroes, AAIS Corp., Management Health Solutions, Vitale Family, Schlein Family, Sladek & Witek CPA's, Courtney Honda, Yazluk Agency, Haims Family, Coastal OBGYN, Ahern Family, Mullins Funeral Home and to our many friends and followers who contributed to our benefit. It was a big success, and we could not have provided so much without your generosity. (Photos)